What are the protected species of Martinique's fauna?
In Martinique, on land as well as at sea, eco-responsible behaviour is essential to preserve the various species on the island, particularly the protected species. But what are they? Follow the guide. 
Cetaceans and marine mammals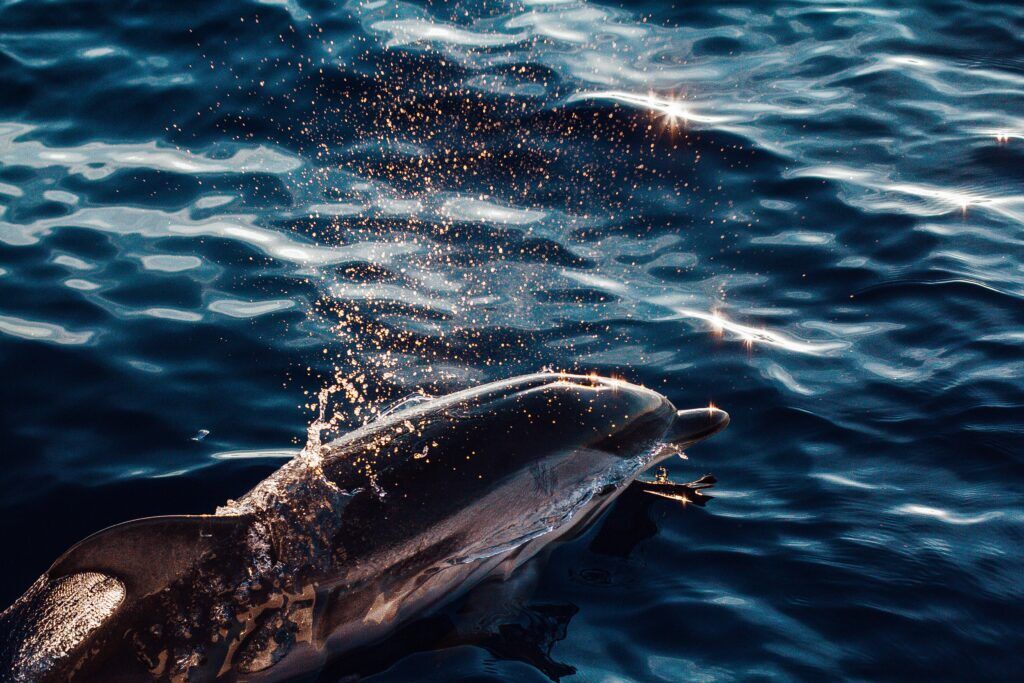 The waters of Martinique's northern Caribbean are a favourite playground for cetaceans and marine mammals. While sailing, you may be lucky enough to see sperm whales, bottlenose dolphins or spotted dolphins frolicking in the waves, or even an impressive humpback whale during the breeding season from January to May. In total, no less than 30 species of cetaceans live in Martinique's waters. 
Although these different species of marine mammals are not subject to the same level of threat according to the IUCN (International Union for Conservation of Nature) red list, they are nonetheless protected. In Martinique, 10% of cetaceans are already considered threatened, mainly sperm whales. Humpback whales are classified as "vulnerable" and must be closely monitored. 
The good news is that with the creation of the Agoa Sanctuary, a marine protected area of more than 140,000 km2 stretching from St Barths and St Martin to Guadeloupe and Martinique, cetaceans and marine mammals passing through the West Indies are in good hands. The sanctuary's mission is to conserve and protect these species from human activity, particularly at sea. The regulations and rules of approach are strict. Did you know that it is forbidden to follow dolphins and porpoises? Make sure you get the right information before you go out to meet cetaceans!
Marine turtles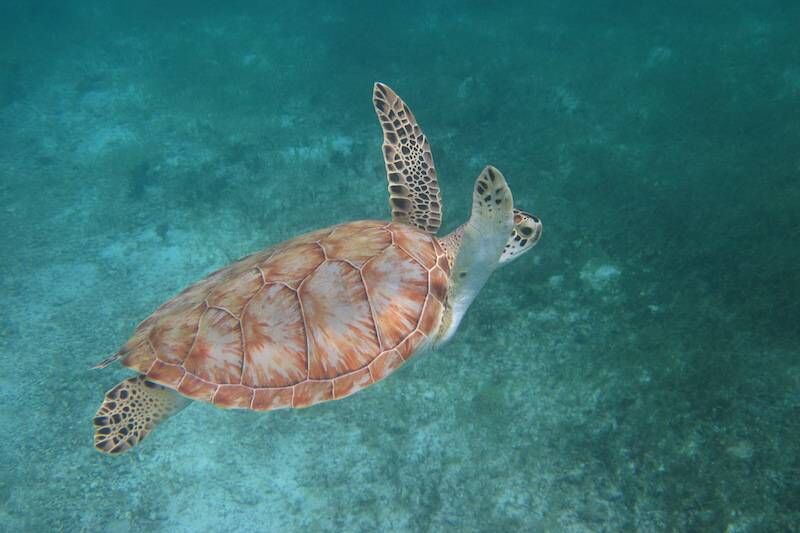 Although the turtles on Anse Dufour beach in Anses d'Arlet seem to have no problem swimming alongside humans chasing them with their snorkels and masks, you may have heard that touching them is prohibited. This is not insignificant, the marine turtles are all protected in Martinique, whether they are green, loggerhead, hawksbill, leatherback, olive ridley or Kemp's ridley turtles. The green and leatherback turtles in particular are unfortunately classified as endangered. 
To do your part as a sea user, protect the sea grass beds that they feed on, keep your rubbish out of the sea and stay away from them, whether snorkelling or on a boat, to avoid harming them. 
The Réseau Tortues Marines de Martinique (Marine Turtle Network of Martinique) brings together many actors on the island (associations, government services, companies, etc.) committed to the protection of these wonderful reptiles. For more information and to find out how to be an ally of marine turtles, visit www.tortuesmarinesmartinique.org.
Endemic iguanas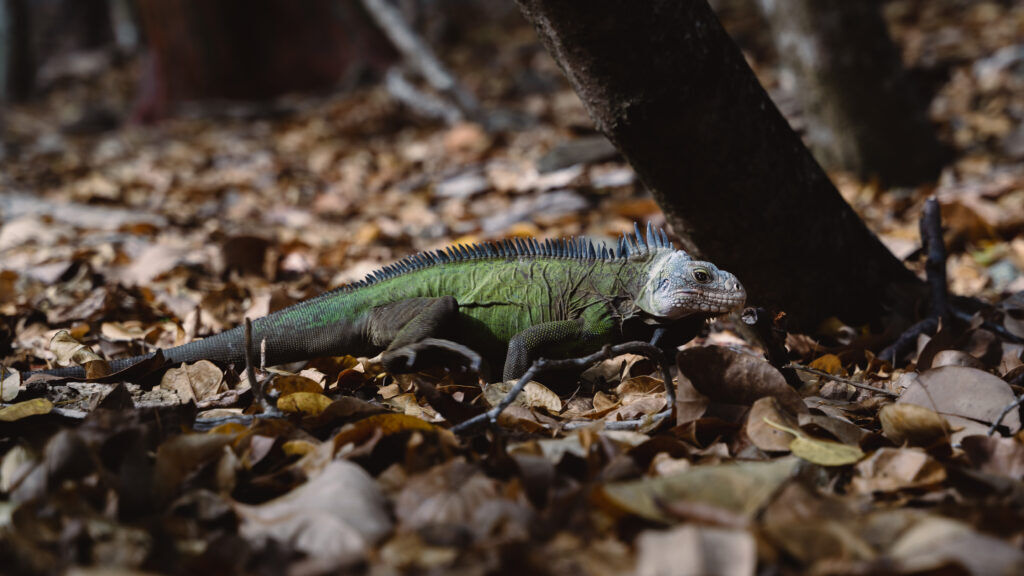 Speaking of reptiles, let's take a look at iguanas, another of the protected animal species on the island of Martinique. Iguanas are large lizards that walk on land, climb trees and can even swim in the sea. You can observe them in particular on the Place de la Savane in Fort-de-France, during a visit to Fort-Saint-Louis or on the îlet Chancel located in the bay of Robert, which shelters a beautiful colony of endemic iguanas. 
Due to the invasion of the common iguana or striped iguana (look for the striped tail and the plate above the eardrum to recognise it), the iguana delicatissima or Lesser Antillean iguana, a species endemic to Martinique, is now classified as critically endangered despite the awareness and conservation actions of the National Action Plan for Lesser Antillean Iguanas.  
In Martinique, the Lesser Antillean Iguana Network is responsible for the protection of our endemic iguanas.
Seabirds
233 species of birds, 217 indigenous species, 35 species of seabirds, 3 endemic species including one strictly endemic to Martinique - the blackbird or oriole - is the picture that can be drawn of Martinique's avifauna. If we continue the count, there are no less than 108 species of birds that are protected on the island!
Several of Martinique's 48 islets are protected by a biotope protection order or under the status of national nature reserve, due to their interest in seabird populations. This is notably the case of the Rocher du Diamant, a genuine ornithological reserve where you will not be able to disembark, which is home to populations of magnificent frigate birds, bridled terns and red and yellow-billed phaetons, among others. 
The same goes for the Sainte-Anne National Nature Reserve, which includes the Burgaux, Poirier, Percé and Hardy islets, all four of which are considered to be bird sanctuaries as major nesting sites in the West Indies. You will be able to spot tailed peacocks, brown noddies, Audubon's shearwaters and terns, as long as you don't come within 100 metres of the islets. It should also be noted that anchoring is prohibited in the 300-metre zone and is only permitted on the four buoys located opposite Hardy Island. 
To monitor and preserve Martinique's birdlife, and even to contribute to it, the association Le Carouge is the expert in the field. 
Bats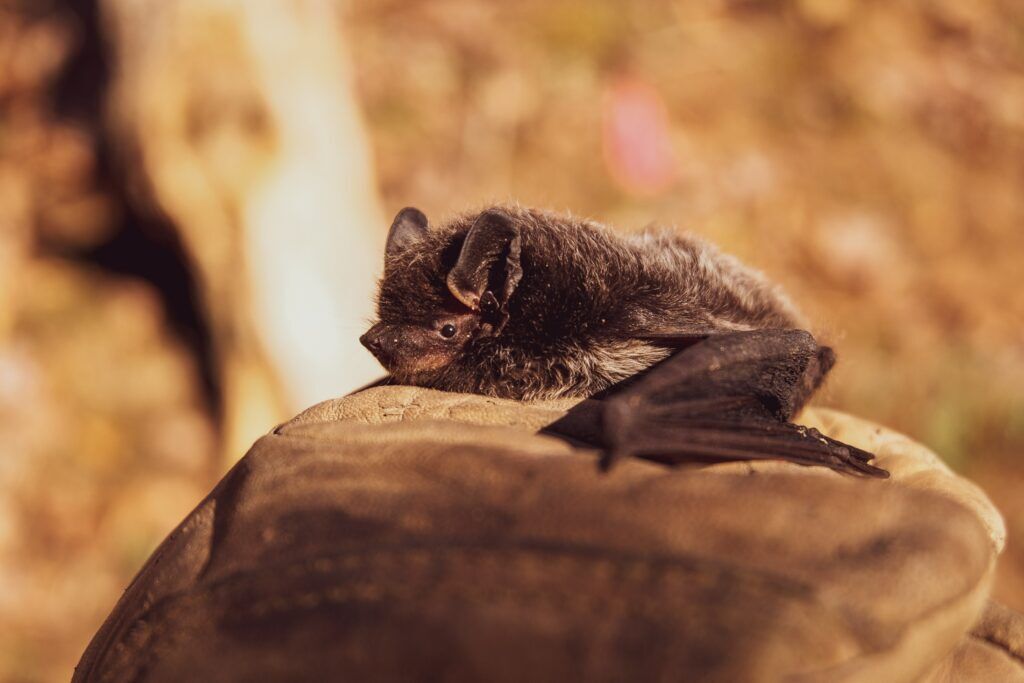 There are no less than 11 species of bats found in Martinique, of which only one is actually endemic, the Martinique Bat or Myotis martiniquensis by its scientific name. Due to the degradation of their habitat, these different bat populations have been protected since 2018 by a ministerial decree.
In practice, this means that it is forbidden to physically harm them - to capture them, to kill them, to sell them - as well as to damage their nesting sites - resting and reproduction places -. It is also forbidden to disturb them or hunt them! If you wish to discover the bat cave, which is only accessible by sea, please turn off any music you play when approaching the site. 
What exactly are the conservation measures for protected species?
It is forbidden to destroy, mutilate, capture or remove protected species
It is prohibited to hold, transport, naturalise, peddle, sell and offer for sale, buy, protected species
In the case of critically endangered species, this is in addition to : 
The prohibition of intentional disturbance of species in their natural environment
The prohibition of degrading the habitat of protected species and of damaging the elements necessary for their reproduction and rest 
Due, in large part, to human action, many species are vulnerable, threatened or even in danger of extinction in Martinique. Please respect the different protection orders during your excursions at sea 😉
Article written by : Axelle DORVILLE