The photographer, Pascal STANISLAS
This book is the fruit of his two passions: photography and aviation.
He got his first film camera and his first flying course at the age of 16 and these two passions have not left him since.
He was born on an island in the Southern Hemisphere: Madagascar, where he spent part of his childhood. He spent his teenage years on the Normandy coast before moving to Paris where he worked in well-known professional photographic laboratories.
A little over thirty years ago, he came on holiday to Martinique and, for many reasons that would take too long to explain here, he fell in love with the island.
As a pilot, he had the chance to fly over Martinique many times, and he wanted to share its magnificent landscapes.
Now a professional drone pilot, he used this new technology to take the panoramic aerial photos in this book, a format that best conveys what it feels like to fly over this unique island in a light aircraft.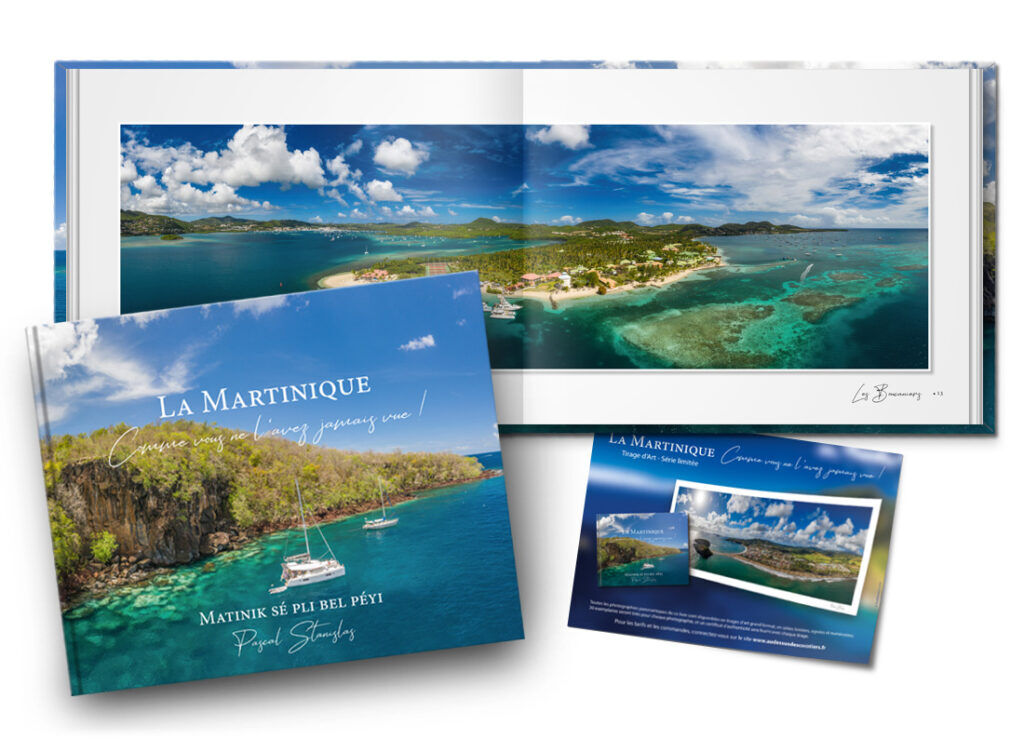 You can visit his website where he presents his services: https: //www.audessusdescocotiers.fr/
To contact him: +33 06 96 50 01 66 / contact@audessusdescocotiers.fr
Article written by : Pascal STANISLAS